[hr]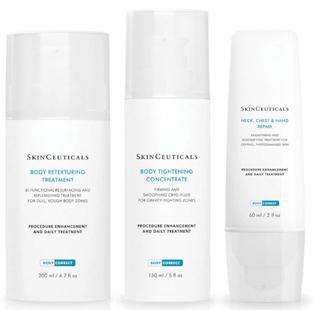 Body Correct
TRANSFORMATION ACTIVATING, PROCEDURE ENHANCING
Designed for use with or without leading clinical procedures to smooth, tighten, rejuvenate, and brighten, SkinCeuticals introduces a new generation of cutting-edge treatments targeted for high-demand body zones.
---

Sport UV Defense
Tested under the most extreme athletic conditions. Doesn't interfere with your workout.
Click here for more information.
---
C E Ferulic + Redness Neutralizer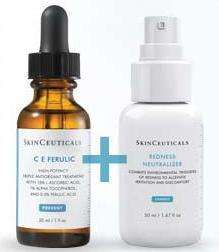 C E Ferulic works in tandem with Redness Neutralizer to further prevent the inflammation cascade that causes rosacea symptoms. This topical antioxidant neutralizes the reactive oxygen species (otherwise known as free radicals) that create inflammation and damage within skin. The blend of pure stabilized 15% vitamin C, vitamin E, and ferulic acid has been proven to prevent signs of premature aging and protect against redness caused by exposure to UV light, which is one of the main rosacea triggers.
C E Ferulic is the prefect anti-aging product for rosacea skin. This serum's simple formula contains non-irritating ingredients that replenish the skin's lipids and increases collagen synthesis to reduce the appearance of fine lines and wrinkles.
Click here for more information.
---
Eye Solutions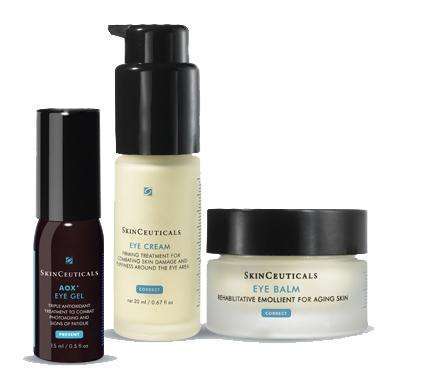 Take care of this delicate skin with specialized treatments to prevent and correct fine lines, puffiness, dark circles, and skin laxity for brighter, healthier looking eyes.