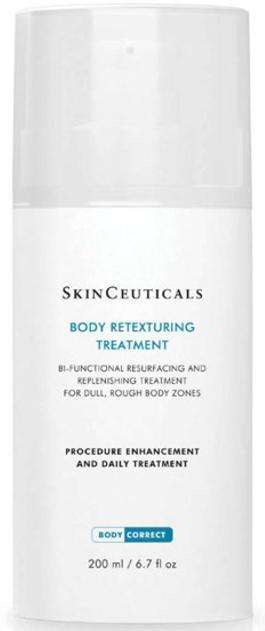 BREAK AWAY FROM DULL, ROUGH BODY SKIN, EXPOSE A RADIANT, RENEWED SURFACE
Provides simultaneous exfoliation and hydration to resurface dull, rough skin
Formulated for arms and legs and stubborn elbows and knees
CLINICAL RESULTS: PRODUCT USED ALONE
As revealed in an 8-week controlled clinical study, once daily use of Body Retexturing Treatment significantly replenished and retextured arms, legs, and stubborn knees and elbows for a smoother, more radiant apperance. 50 multi-ethnic female subjects ages 30-50 representing all skin types ages were tested.
[hr]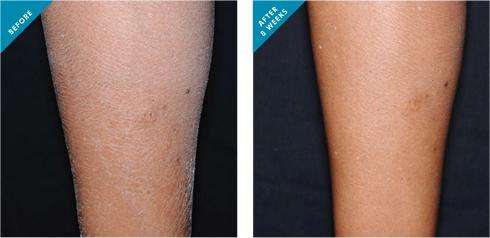 Improvement in skin texture and hydration on lower leg with removal of flaky skin.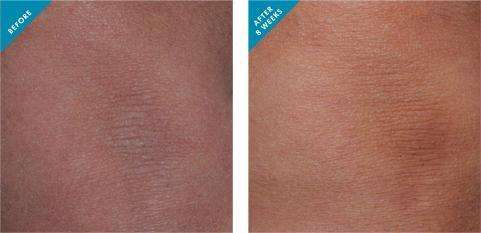 Improvement in texture and hydration on rough knee skin.