Skin2O Med Spa offers several chemical peel options from OBAGI and SkinCeuticals.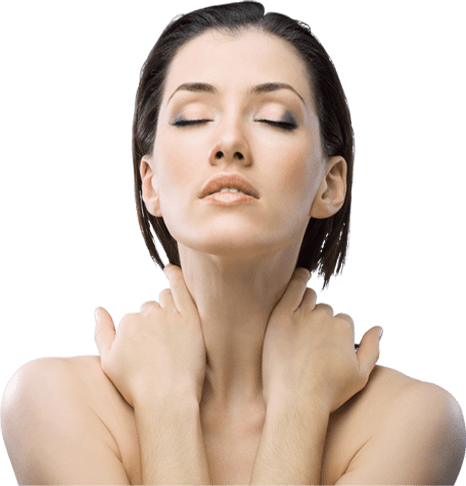 Professional grade chemical peels are essential for maintaining and restoring the skin's health and appearance. Chemical peels are more effective in removing dead skin cells from the surface of your skin. We offer several options based on your particular skin type. Call us today for more information and to make an appointment.
Skin Ceuticals offers comprehensive skincare regimes and treatments based on the principals of prevention, protection and correction. Skin Ceuticals products are rigorously researched and tested to the highest industry standards, offering exceptional results for not only normal, dry and oily skin types, but also for photo-aged, acne-prone and mature complexions.
Pre-/Post- Chemical Peel Instructions
Skin Ceuticals Pigment Balancing Peel
A one step clinical procedure combining L-ascorbic acid (Vitamin C) and glycolic acids to dramatically lighten dark spots and refine uneven tone and texture of sun-damaged skin.
Pigment Balancing  Peel consists of a high powered brightening and anti-inflammatory agents with a powerful exfoliating acid solution to accelerate cell renewal and improve hyperpigmentation.  Benefits of this peel include improved skin texture, support healthy collagen levels for firmer skin, diminish fine lines and wrinkles, lighten dark spots and uneven skin tone. This treatment is customized for each individual patient's needs.[hr]
Skin Ceuticals Reconditioning and Firming Mask
This treatment is ideal for dehydrated, aging, and environmentally damaged skin types. The use of specific cleansing, toning, masque, and protective products will help to leave a healthier, firmer appearance to the skin.
Skin Ceuticals Clinical Acne Treatment
This treatment, designed for acne-prone skin, includes a calming masque and lymphatic drainage as well as corrective products that are ideal for the treatment of acne on the face, chest or upper back.
Skin Ceuticals Blemish + Age Treatment
This adult acne treatment is designed to promote blemish-free and youthful-looking skin.Included is a cleanse and tone, exfoliate and extract, Vitamin C Firming Masque, anti-oxidant prevention along with correction and moisturizing products followed by sunscreen.This facial includes neck and decollete.[hr]
Skin Ceuticals Sensitive Skin Treatment
This treatment is designed to help calm and soothe compromised skin including reducing erythema, irritation, and inflammation associated with problematic or rosacea skin types.Cleansing, steam and exfoliate along with toning and facial massage with a moisturizing Vitamin C Firming Masque ending with anti-oxidant treatment and the application of calming and corrective products.Followed by sunscreen.This facial includes the neck and decollete.
Skin Ceuticals Refining Treatment for Men
This treatment is designed specifically for men who suffer from ingrown hairs brought about by shaving.  This treatment is good for all skin types. consist of cleansing, toning, hydrating, with a gentle face massage. Extractions performed as needed. A de-congestion of pores on the face and neck with the application of a Clarifying Clay Masque, followed by an anti-oxidant, moisturizer, eye cream and sunscreen.[hr]
For more information or to make an appointment call now: (757) 774-5180